For children being treated at several local hospitals, Making Headway works to allay anxiety and make the hospital stay more comfortable. At the Hassenfeld Children's Center (a day hospital children visit for treatments), Making Headway funds a child life specialist and a nurse clinician, as well as massage and yoga services. We provide arts and crafts projects, games and nutritional snacks in the playroom. Our annual Family Fun Day, yacht cruise and New York City theatrical event are free-of-charge for the families that work with us.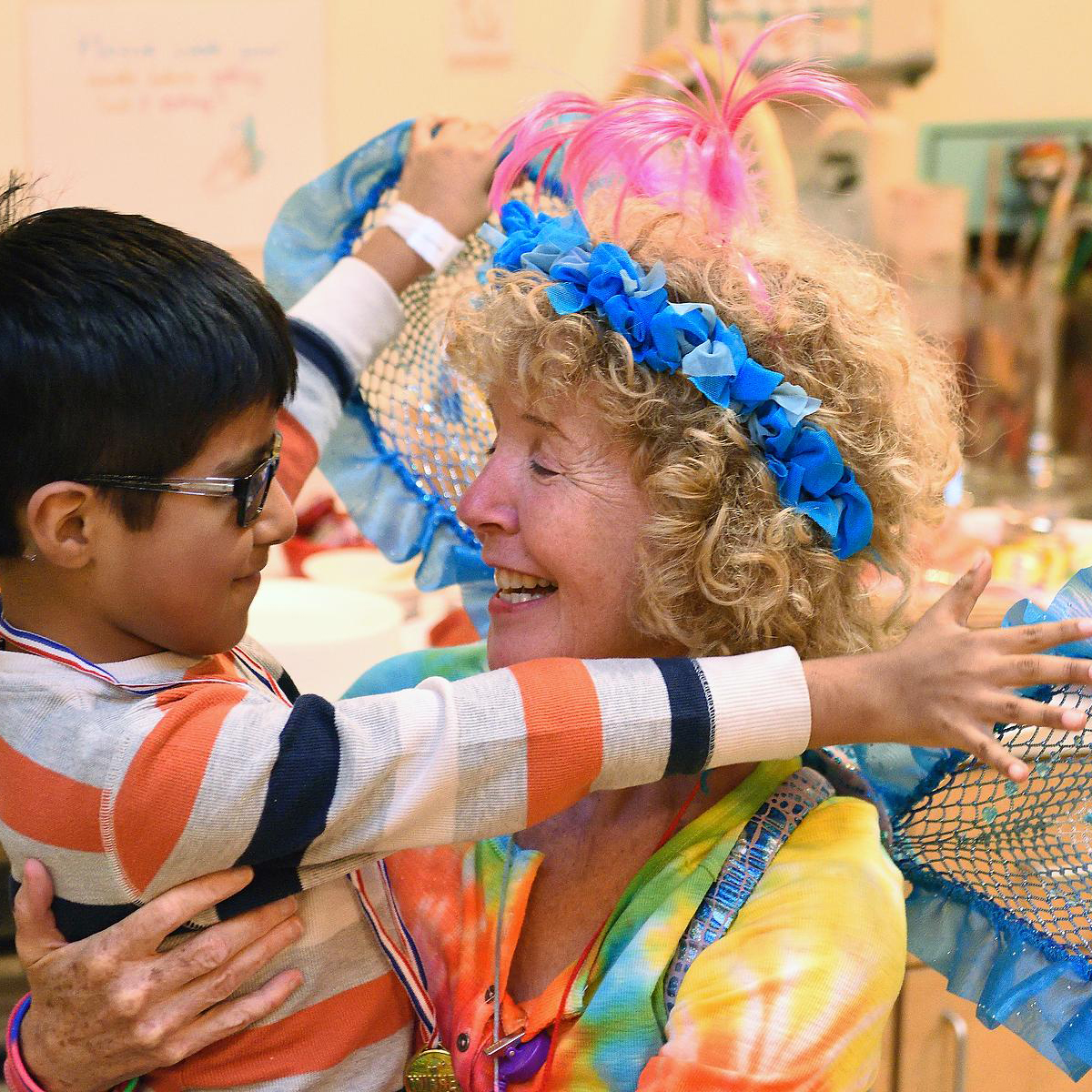 While Making Headway provides care and services to children throughout the New York tri-state area, the foundation has a long-standing relationship with the Hassenfeld Children's Center at NYU Langone Medical Center. Most children treated at Hassenfeld have an initial stay at the hospital, and then return dozens of times for treatments, procedures, therapy and evaluations. Some of Making Headway's current programs include improvement to the playroom, fairytale yoga, massage therapy, providing healthy snacks, entertainment, and more. Every child who visits Hassenfeld will benefit from the hospital-based services supported by Making Headway.
Read More/Less
Playroom
A hospital can be a scary place for a child, especially for a pediatric cancer patient. The enhanced playroom at Hassenfeld Children's Center makes a big difference. Recent studies have proven what Making Headway has known for decades: the hospital's physical environment affects patients' experiences, emotional needs, and health outcomes. The physical environment includes how the hospital looks and is organized, as well as the presence of age-appropriate activities, games, and food for the children, their siblings, and their parents. Through our programs, we have transformed the center into a fun, healthy place for children and families. On any given day, children of all ages and backgrounds can be found happily absorbed in arts and crafts activities or games, or munching on delicious, healthy snacks. Professional entertainers and child therapists are also part of the playroom team, helping the whole family feel comfortable, relaxed, and welcome. Every child at the Hassenfeld Children's Center enjoys the use of the enhanced playroom, with activities supported by Making Headway.
Fairytale Yoga
Fairytale Yoga is a one-of-a-kind program designed specifically for children undergoing treatment. Instructor Annie Hickman, who created the program, uses her skills and understanding to help children and their families feel more relaxed and content. Yoga works wonderfully with children. They love to explore playful movements with their bodies. When Annie first joined the team, over a decade ago, she quickly discovered that children in the hospital do not want her to teach them yoga in the traditional way. They respond best when they can take on the role of teacher. Annie fills her special space with magical props and supplies, while children dance with silk butterfly wings, play yoga games and make music with Tibetan singing bowls. They have great fun leading the way, and Annie follows them in creating a playful and rewarding yoga experience, often including parents, siblings and friends. Fairytale yoga helps transform an environment that can be filled with fear and uncertainty into a place of hope and love.
Massage Therapy
Massage Therapy is one of the most unique emotional and spiritual wellness programs supported by Making Headway. By reducing muscle tension, stimulating circulation, reducing joint pain and increasing mobility, massage therapy promotes relaxation and healing. Family members also benefit from massage therapy, as it has been shown to reduce stress and provide an overall improved sense of well-being. Other benefits for both patients and family members include stronger feelings of safety, comfort and support; enhanced self-esteem; and reduced anxiety and depression.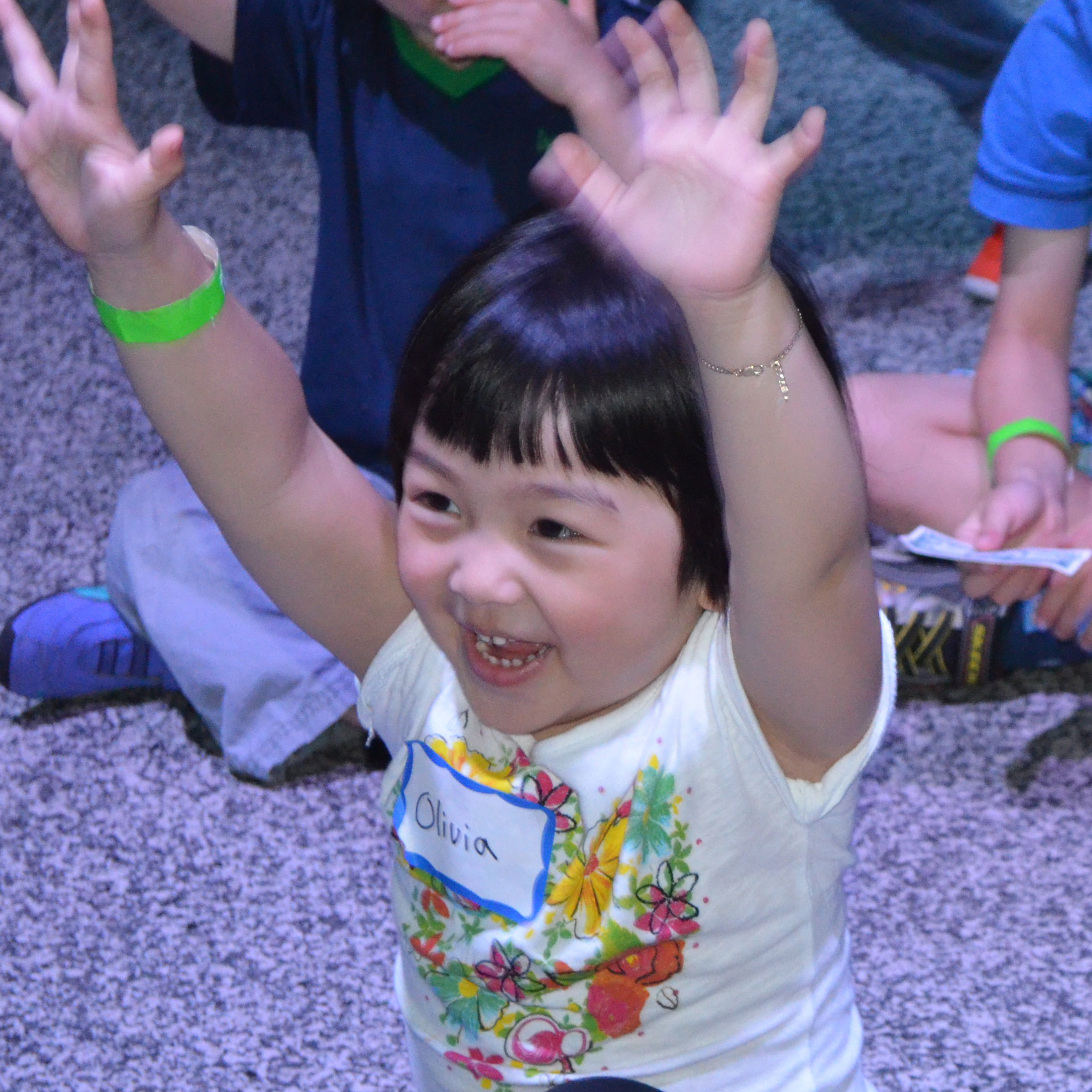 For a child with a brain or spinal cord tumor, life can be stressful, scary, and often painful. Each year, Making Headway hosts a round of special events just so these children and their families can have fun and meet other families who share their experience. Our three biggest annual events generally include a summer Family Fun Day, a fall Yacht Cruise around Manhattan, and a winter or spring show.
Read More/Less
Family Fun Day
For over 20 years, Making Headway has hosted Family Fun Day for families that have had a child diagnosed with a brain or spinal cord tumor. Hundreds of children and their families are invited for a day of free fun, music, and adventures. In 2017, Family Fun Day will feature clowns, an animal show, face-painters, video games, climbing activities, and a live music performance by renowned kids' music band, The Dirty Socks Fun Time Band.
Annual Winter/Spring Show
For 20 years, Making Headway has invited the families with whom they work with to an annual theater show in New York City. In 2016, hundreds of family members attended a special production of Untapped at the New Victory Theater. The show was a high-octane dance, music and comic experience for the whole family. The dancers leapt across the stage, creating amazingly intricate rhythms to complement the live band rocking out on stage. The children in attendance loved every minute and are eagerly looking forward to the next show.
Annual Yacht Cruise Around Manhattan
Each year, Making Headway invites all the families we have worked with for a free yacht cruise around Manhattan, aboard the majestic Skyline Princess. Children and their parents are treated to lunch, games, and entertainment as they sail around New York City and past the Statue of Liberty. The highlight of the day is a special water-show presented by the New York City Fire Department.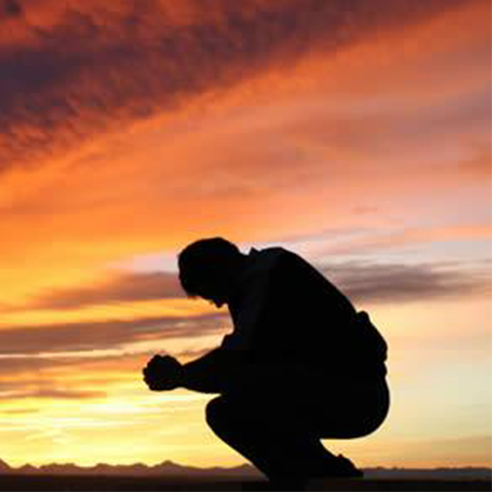 Bereavement
Despite significant advances in medical treatment, each year over 500 children die from brain or spinal cord tumors. The stress and financial burden of seeing a child through this illness and then undergoing such a loss can be overwhelming.
Making Headway provides bereavement counseling and covers up to $5,000 for the cost of a proper funeral service for local, low-income families in need.