We appreciate your support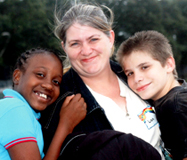 Making Headway Foundation improves the quality of life and healing of children suffering from brain and spinal cord tumors.  We do this by enhancing medical treatment with caring patient support programs and by funding scientific research geared toward better treatments and cure.
We help children and families in the New York, New Jersey and Connecticut regions.  We also fund scientific research for better treatments and a cure.
PLEASE DONATE TODAY TO THE GOOD WORK OF MAKING HEADWAY FOUNDATION
https://makingheadway.org/wp-content/uploads/2017/04/greenicon-01.svg
1
1
mhadmin
https://makingheadway.org/wp-content/uploads/2017/04/MakingHeadwayLogo-2.png
mhadmin
2012-12-06 17:31:42
2017-06-20 15:51:04
We appreciate your support