For the past decade, the Making Headway Foundation has awarded college scholarships to survivors of a childhood brain or spinal cord tumor. This award-winning non-profit organization recently announced 14 winners for this fall, including local student Lucas Sundwall. Lucas is a graduate of Guilford High School, class of 2016 in Guilford, CT. He is a member of the Global Affairs Society and has been named to the Dean's List each of his first three semesters at Quinnipiac University. This fall, Lucas will be returning to Quinnipiac, with plans to major in Law.
Lucas was diagnosed with a low grade intramural astrocytoma of the cervical spine at age 7. As a result of the surgery to remove the tumor, he became a quadriplegic. This category of tumor, one of many types of pediatric brain and spinal cord tumors, are also known as Central Nervous System (CNS) tumors. Pediatric CNS tumors are more common than any other type of childhood cancer and cause more deaths than any other childhood disease. Thousands of children in the U.S. receive this diagnosis each year, changing their lives, and the lives of their families forever.
Lucas wrote in his scholarship application, "My ultimate goal as a future advocate attorney is to render services to the local disabled population in a manner that is both effective and provides the client with a sense of independence and/or self worth within the community"
"I can think of no student more deserving of additional support for his education than Lucas" – Assistant Legal Studies Professor Jessica Hynes, Quinnipiac University.
Since 1996, the Making Headway Foundation has been supporting families of children diagnosed with brain or spinal cord tumors. During this time, we have helped thousands of families through unimaginably difficult times, providing a wide range of holistic programs and services.
The Making Headway Foundation's mission has been to provide care and comfort for children with brain and spinal cord tumors, while funding medical research geared to better treatments and a cure. Today, Making Headway continues their unique work, offering a continuum of services that includes individual counseling, educational advocacy, in-hospital quality-of-life programs, fun family events, medical research grants, facilitating clinical trials, neuro-oncology fellowships, college scholarships, and so much more. In 2018, Making Headway expanded their scholarship program to include significantly more winners than any previous year. Making Headway funded 12 of the scholarships, with the Scott J. Reisser Fund providing funding for two more. The Scott J. Reisser Memorial Scholarship Fund was established by Fritz and Joanne Reisser to honor the memory of their 22-year-old son, who succumbed to a brain tumor just short of achieving his dream of college graduation. To learn more about Making Headway, or to support their mission, contact them at www.MakingHeadway.org or 914-238-8384.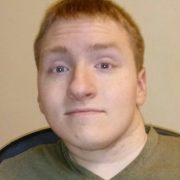 https://makingheadway.org/wp-content/uploads/Lucas-Sandwall.jpg
1337
1211
mhuser_admin
https://makingheadway.org/wp-content/uploads/2017/04/MakingHeadwayLogo-2.png
mhuser_admin
2018-07-23 16:09:59
2018-07-23 16:09:59
Local High Student and Brain Tumor Survivor, Lucas Sundwall receives college scholarship from the Making Headway Foundation